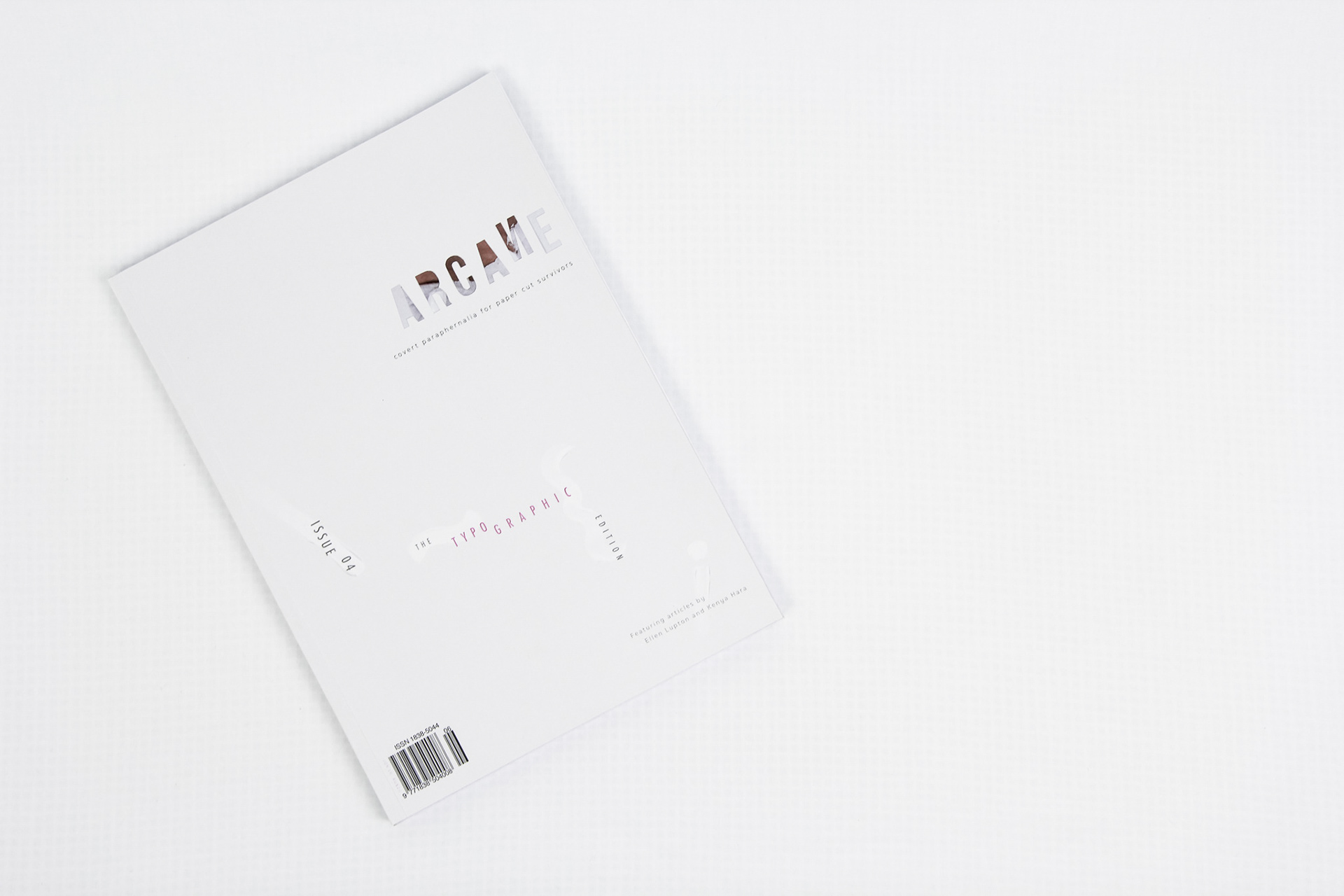 Arcane
Issue 04 details the simplicity and beauty of hand generated design, showcasing how it can be fused together with digital photography in innovative, minimalistic ways. Hand die-cut lettering dictates the space revealed to readers, allowing for articles to be read through a peephole into the creative and unusual practices featured in the Arcane world. Article spreads celebrate the nature of negative and white space, and experimental typography and the fluidity of type, whereby I sought to push the boundaries of the typical grid, playing with the notion of palpable type.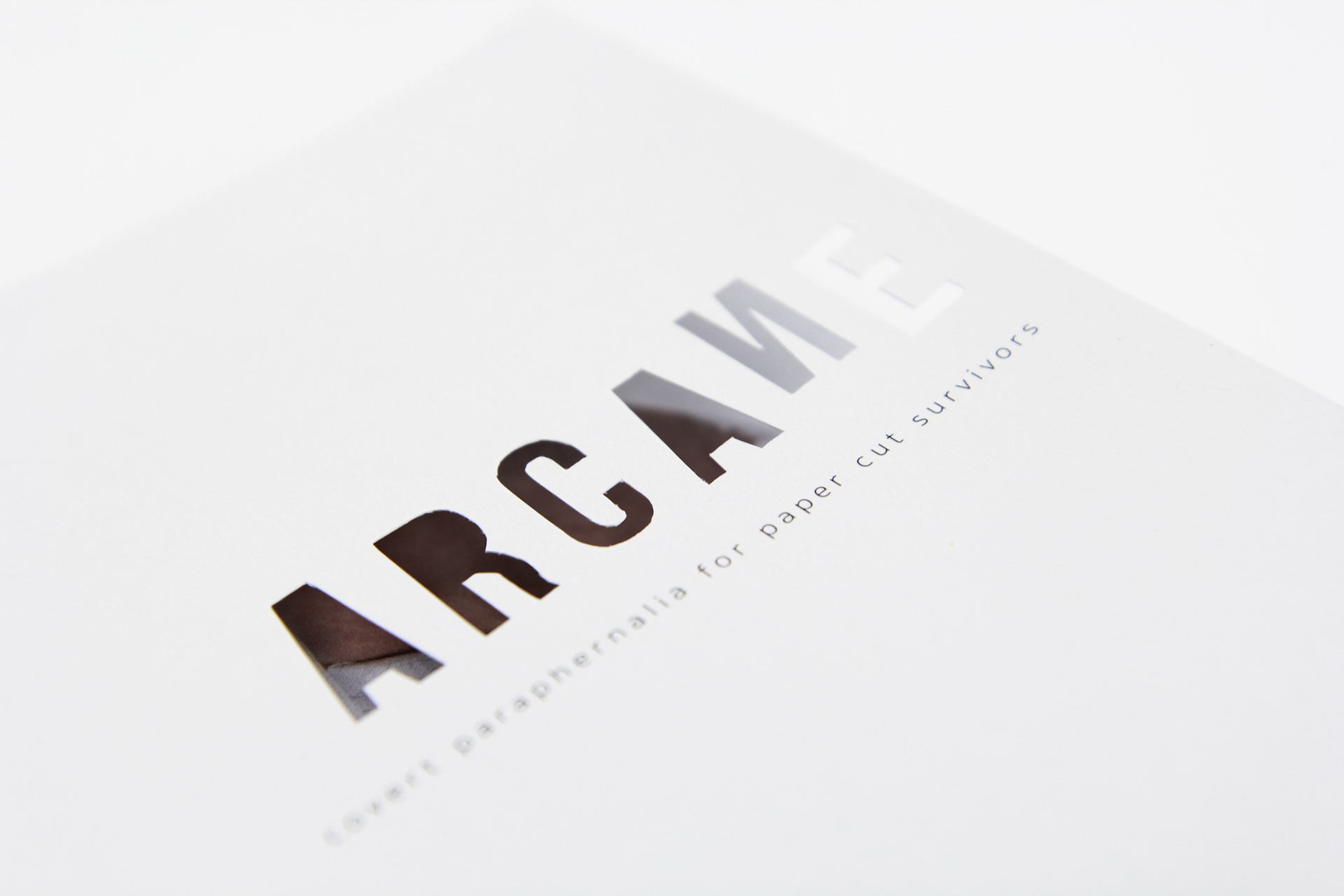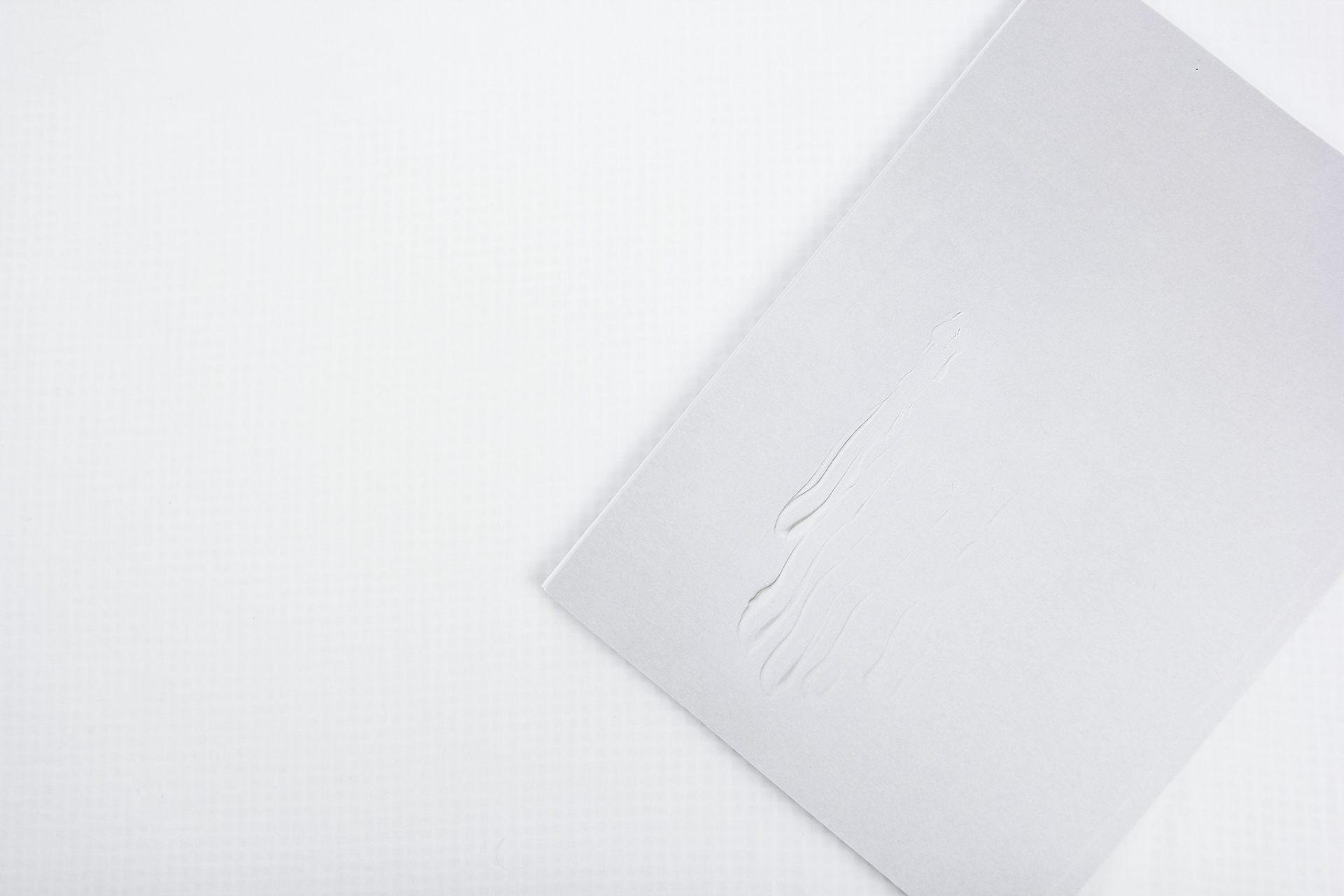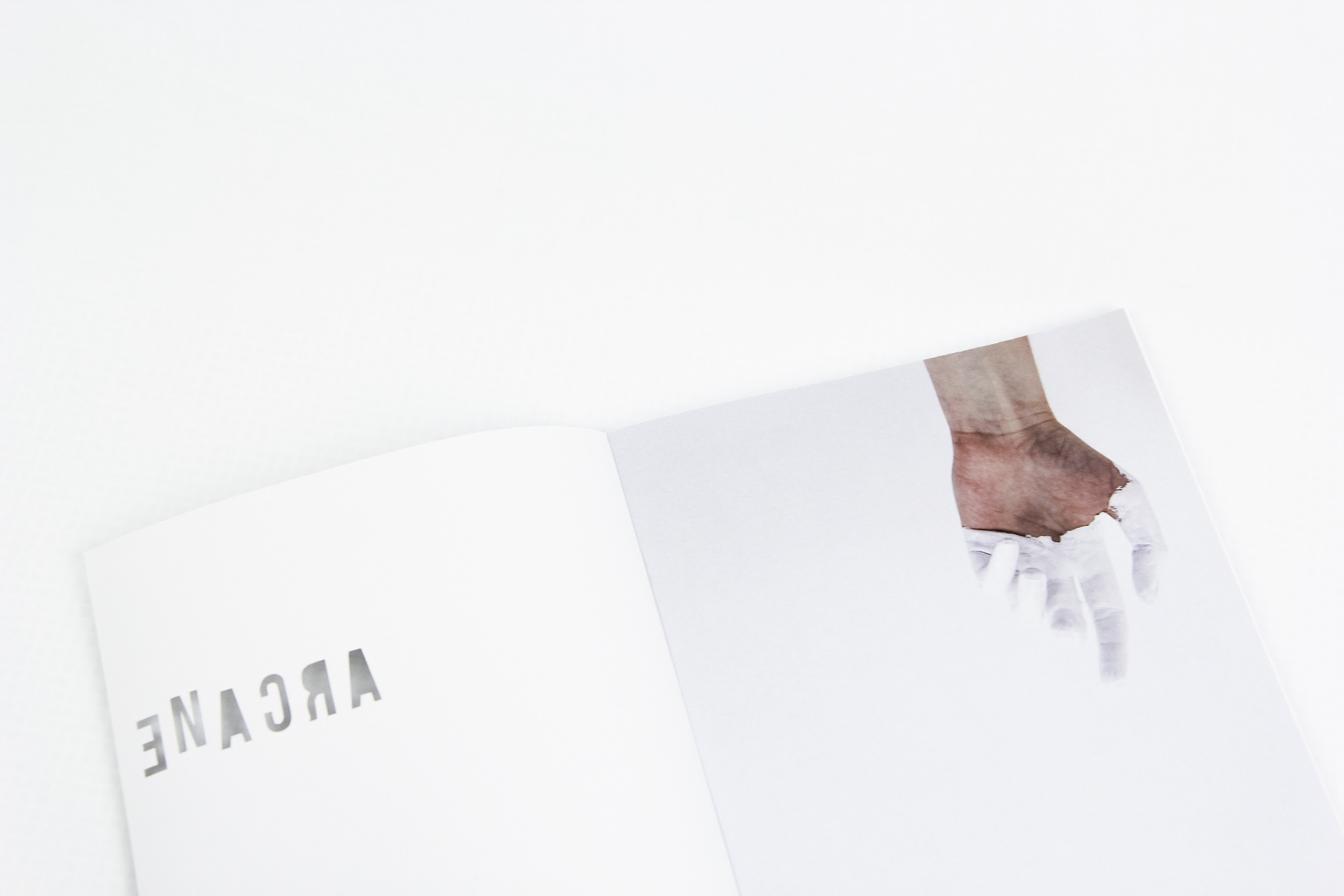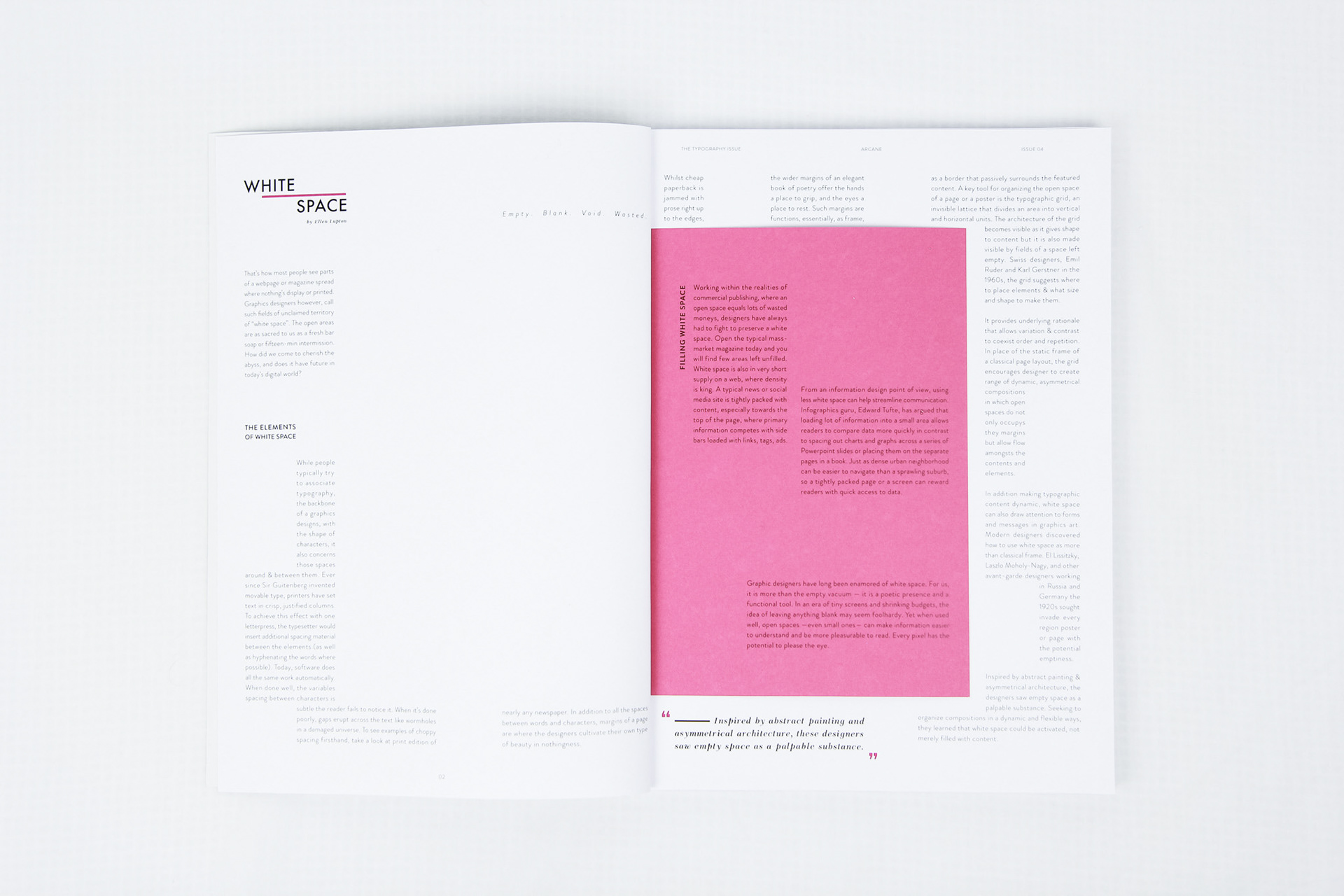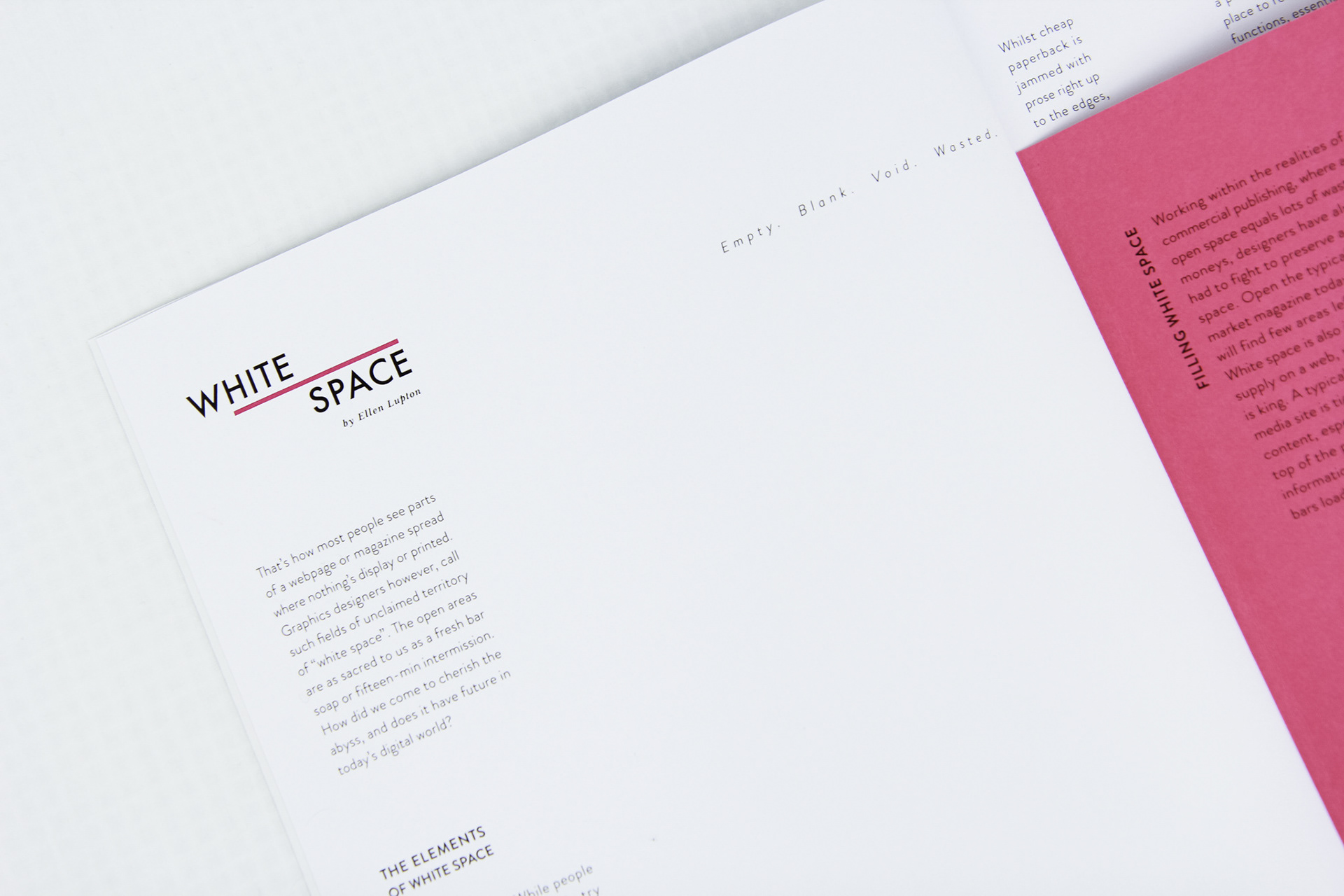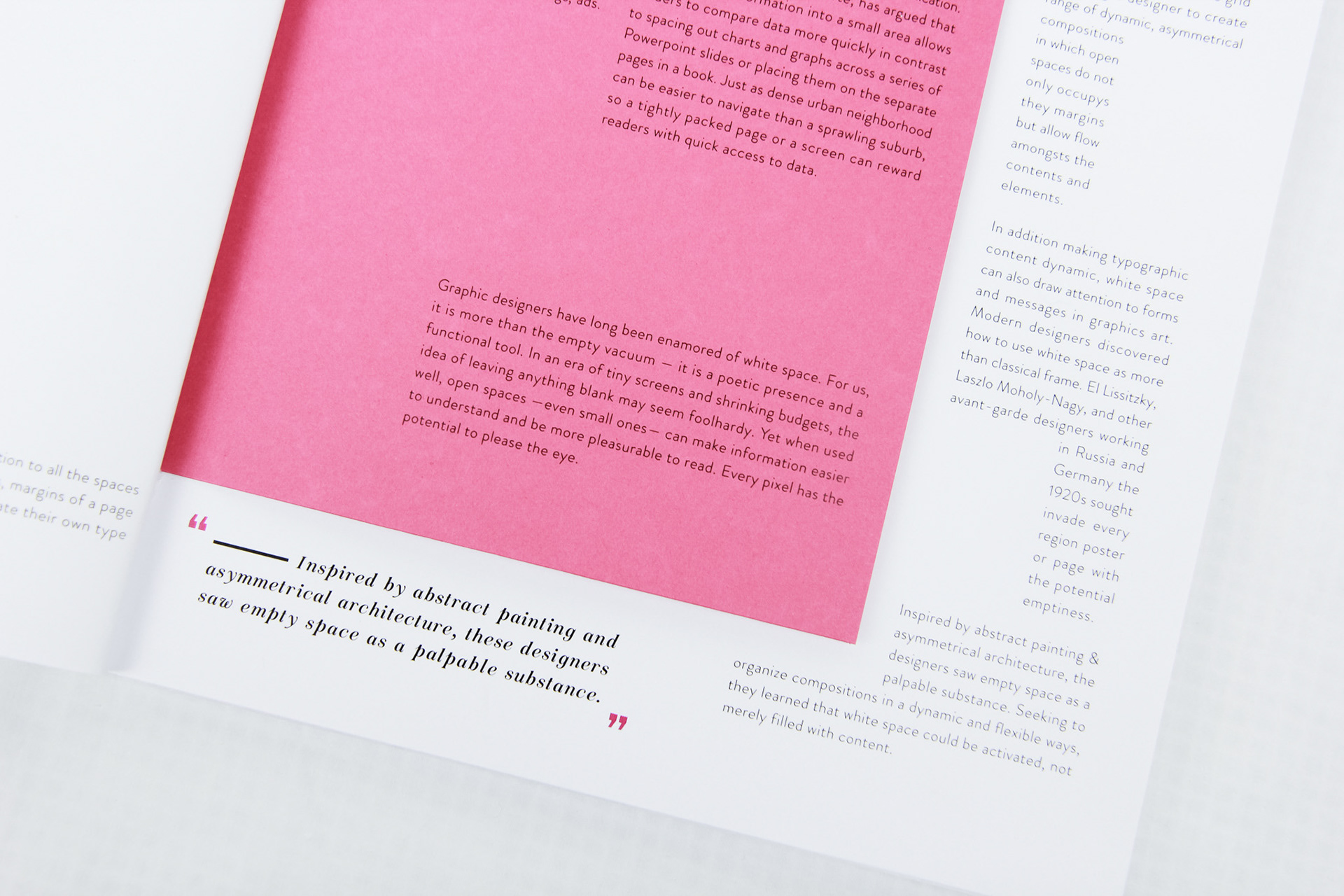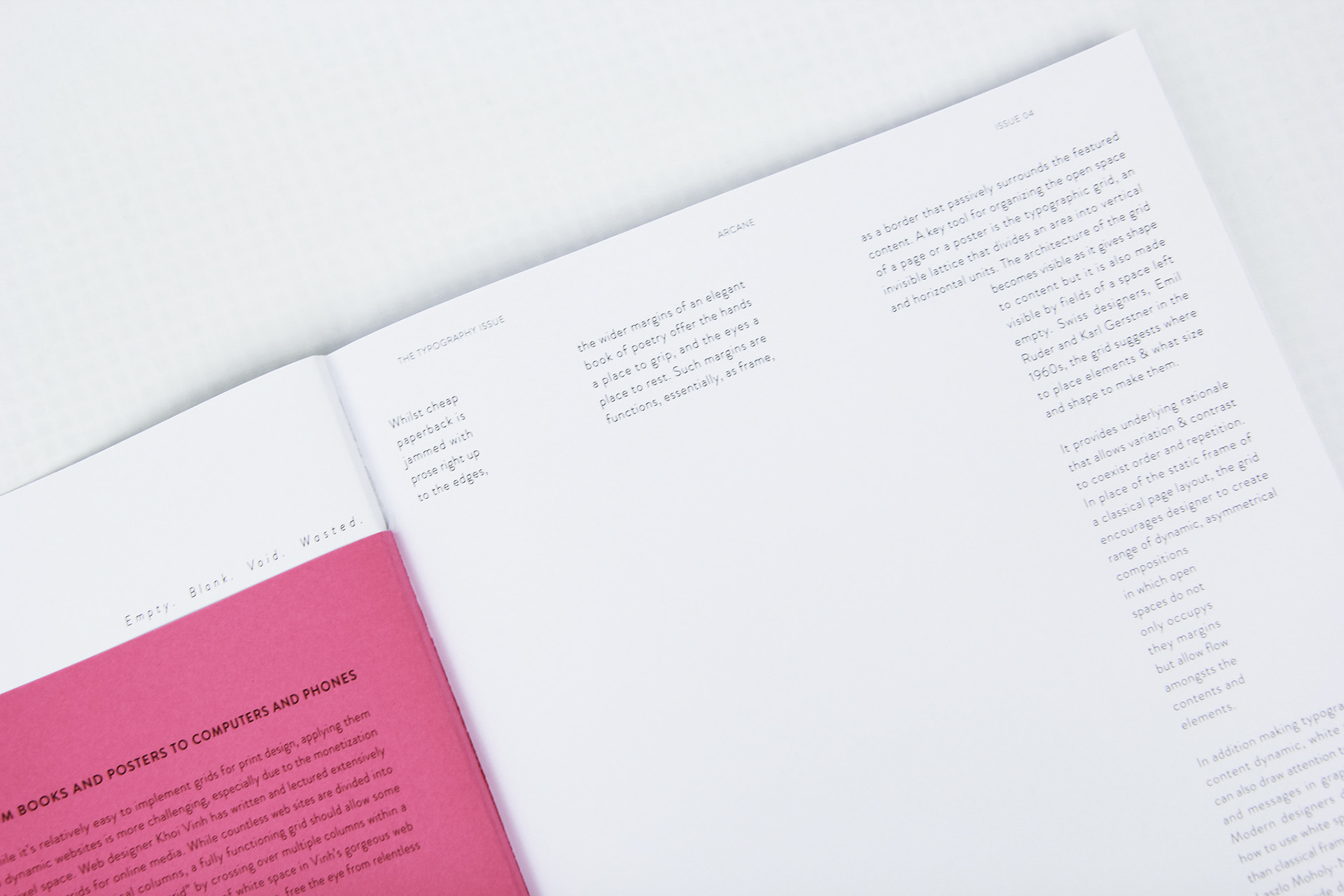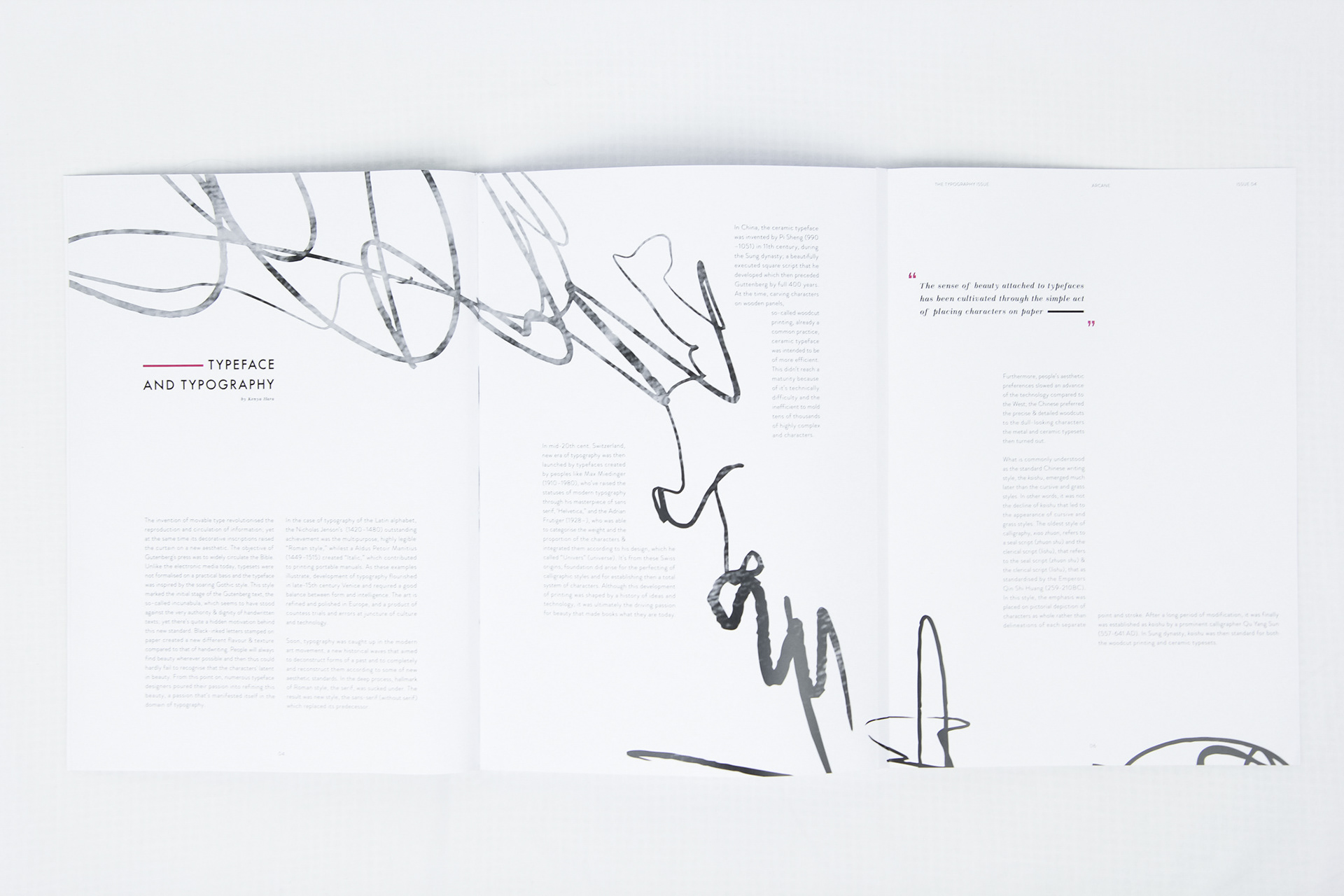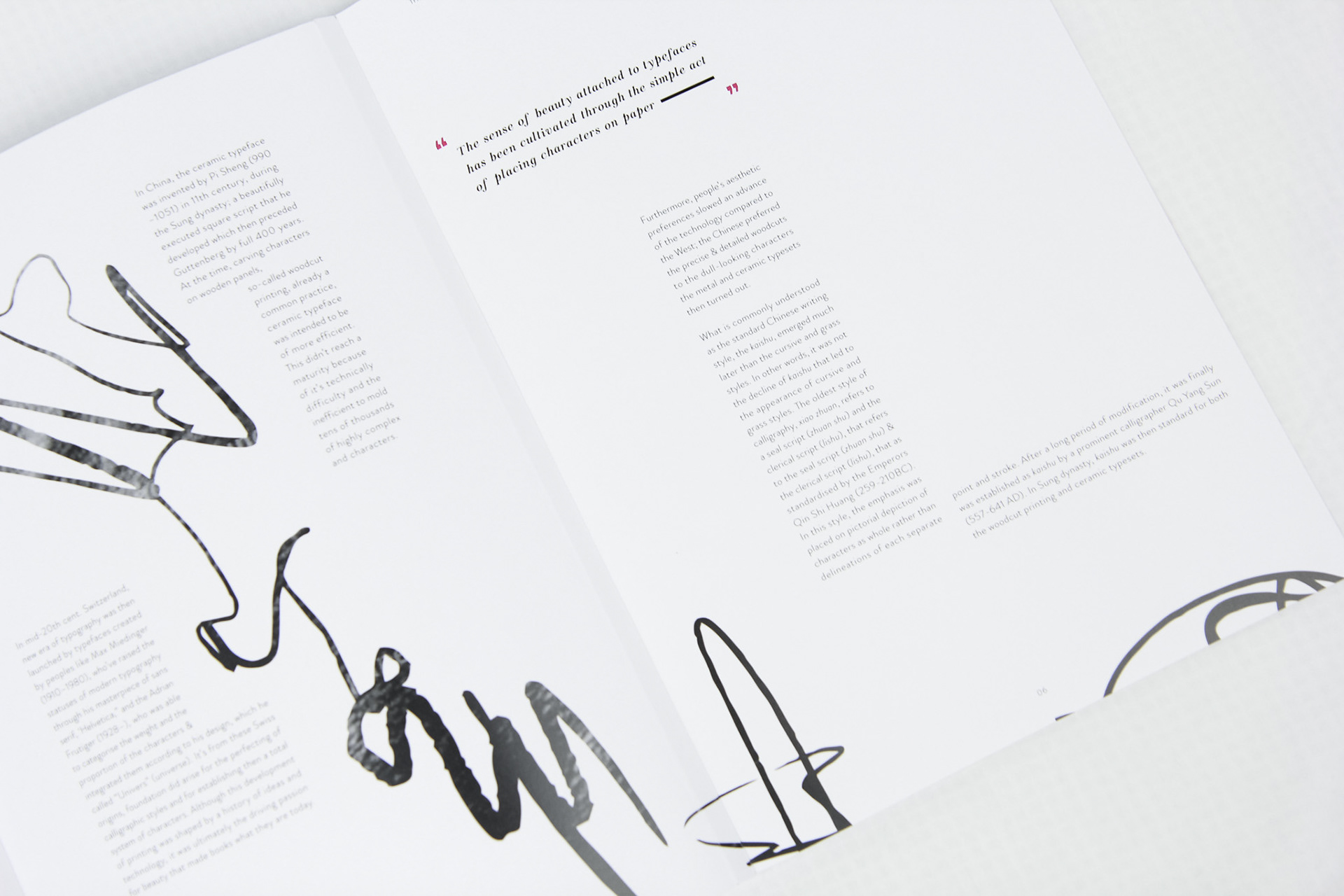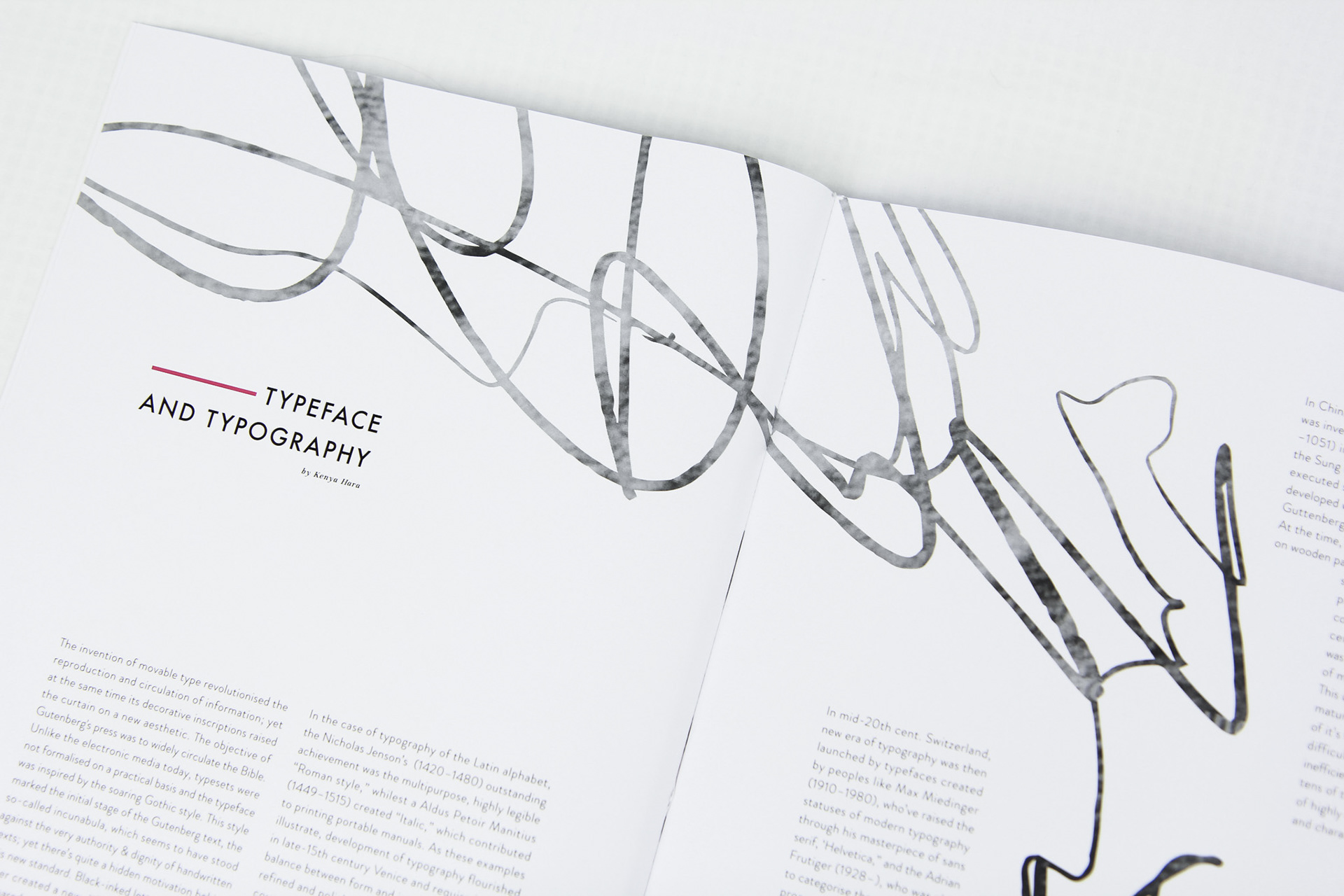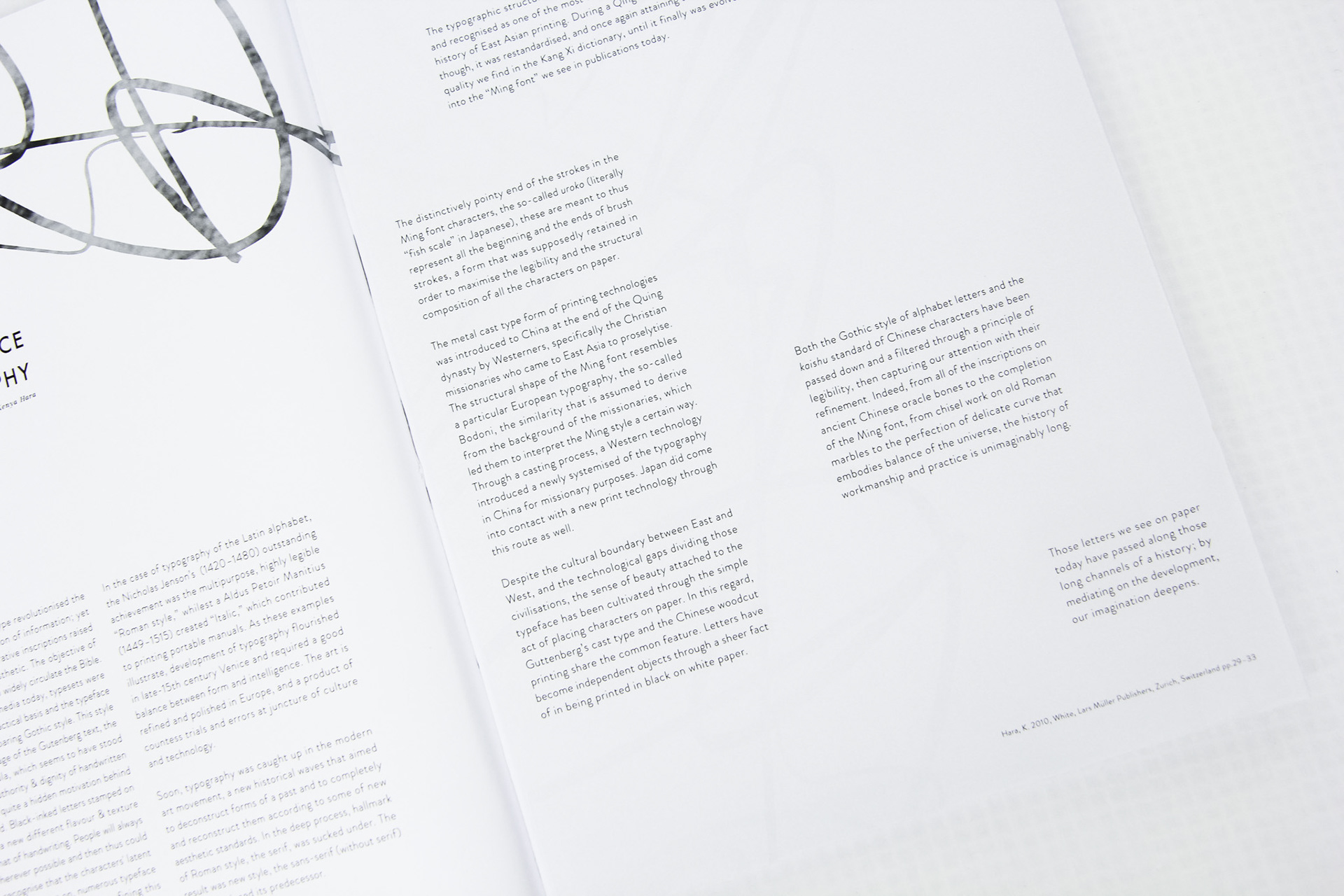 Stemming from the magazine was a blank space dominated, endless scrolling site to showcase the typography issue of Arcane. Alluding to the fluidity of type expressed in one of the articles featured, paint-like imagery using a variety of materials ran throughout the site to emphasise the vast range and diversity in artistic practices, as well as directly referencing the
"channel of history"
of the letterforms.