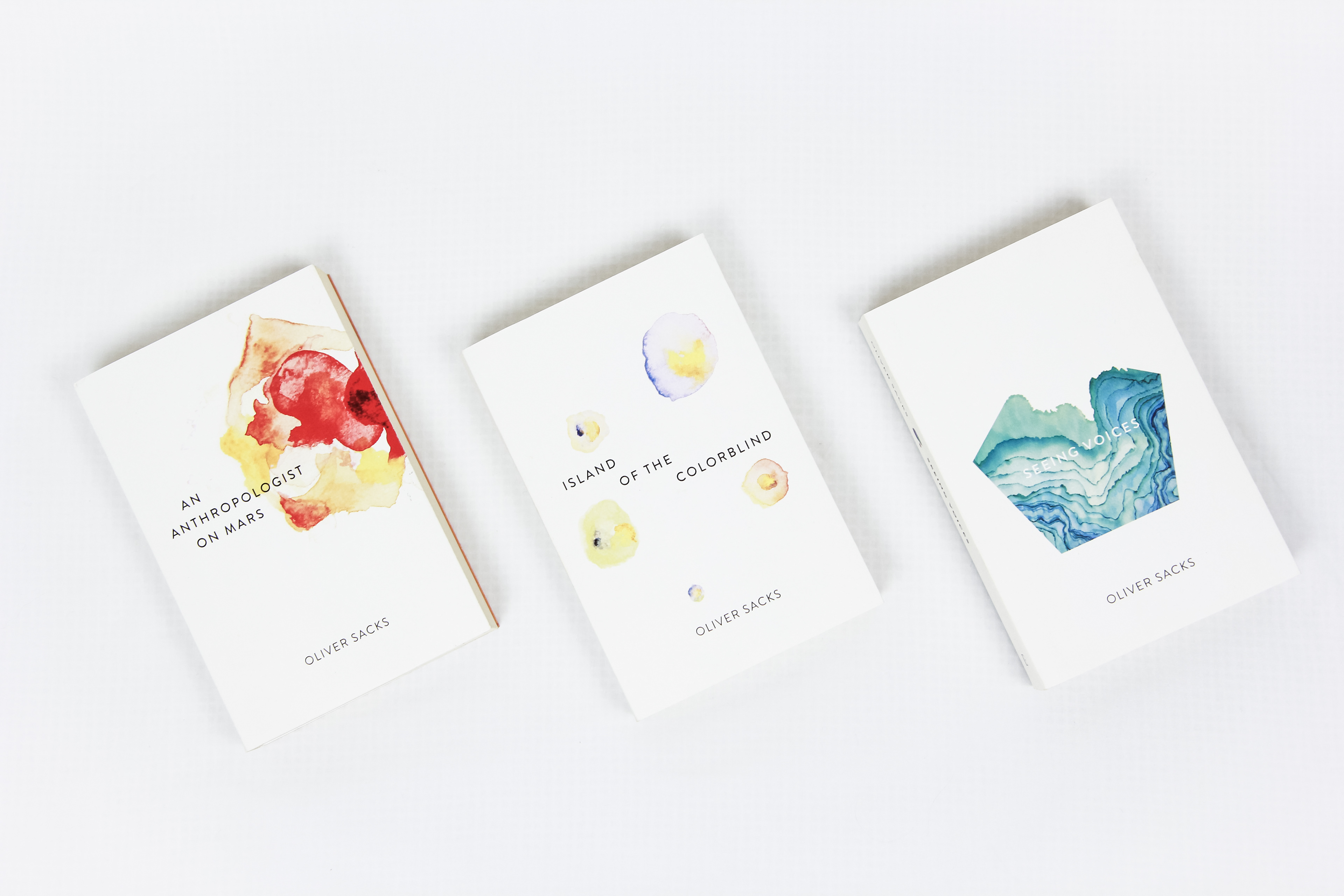 Inspired by the complexities of the human psyche and disease, a persons ability to endure the challenges, expectations and judgment from society are inevitably expressed through their words and body language. Some however, are stripped from this freedom and are faced with daily hardships caused by defects of the brain.

Symbolic of the five different senses, the essence of a pentagonal shape is represented on each re-worked
book cover of Oliver Sacks' novels. The geometric shapes' perimeter depicts the barriers experienced
between patient and doctor, yet the fluidity of the watercolours contrast this, and show collaboration 
through care and compassion. 
Seeking to explore the complex stories of the victims to rare diseases through the detailed use of colour combinations and shapes created within the pentagon, I have illustrated the each of the patients' struggles
in gaining respect and recognition from others. In addition to this, careful arrangement and tonal selection
has allowed for each of the titles to work harmoniously as a set which emphasises the inextricable link
between each of the stories Dr Sacks recounts.